John McCain is speaking up on the attack in Niger that left four U.S. soldiers dead this month, calling it an intelligence failure that was a result of deep, "mandatory" budget cuts by Congress, the senator stated today after a panel briefing by the Department of Defense.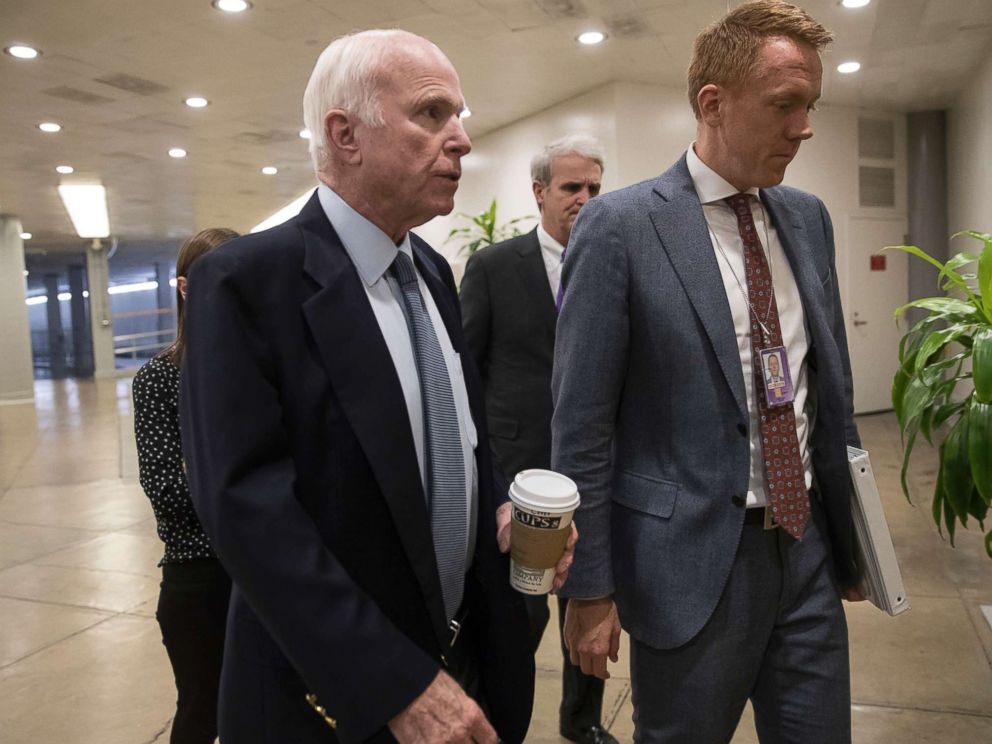 please like to our page for more updates 
"This is a direct result of sequestration," the Arizona Republican and chairman of the Senate Armed Services Committee claimed, making a reference to the automatic spending cuts to the federal budget.
"It's our responsibility, and we should be embarrassed, at best."
McCain, a former prisoner of war as well as top voice on military matters, commented on how Marine Corps General Thomas Waldhauser, head of U.S. Africa Command, had warned Congress earlier this year that he barely had 20 to 30 percent of the assets he required to do his job.
"So what did the Congress of the United States do?" McCain asked reporters rhetorically. "Continue to cut spending on defense, putting the lives of the men and woman who are serving in greater danger.
McCain makes a powerful point on who shares the responsibility of the deaths of the four fallen soldiers and how we can strive to be better.
WATCH HERE: